Patient
http://www.patient.co.uk/index.asp
http://www.nhs.uk/Pages/HomePage.aspx
Macmillan
Cancer is the toughest fight most of us will ever face. But you don't have to go through it alone. The Macmillan team is with you every step of the way.
http://www.macmillan.org.uk/Home.aspx
Pan Birmingham Cancer Network
Patients and their carers are at the heart of what we do. Our purpose is to help them by bringing together all those responsible for the delivery and commissioning of cancer care
http://www.birminghamcancer.nhs.uk/
Marie Curie
More than 2,700 nurses, doctors and other healthcare professionals help provide care for terminally ill patients in the community and in our hospices, along with support for their families
http://www.mariecurie.org.uk/en-gb/who-we-are/services/

Hypertension
The British Hypertension Society provides a medical and scientific research forum to enable sharing of cutting edge research in order to understand the origin of high blood pressure and improve its treatment.  An annual scientific meeting is held every September at a University Campus in the UK and Ireland.
http://www.bhsoc.org/default.stm
http://www.bromfordgroup.co.uk/main.cfm?Type=BSH
Diabetes
Diabetes UK is the largest organisation in the UK working for peopl
e with diabetes, funding research, campaigning and helping people live with the condition.
Asthma
Asthma UK is the charity dedicated to improving the health and well-being of the 5.4 million people in the UK whose lives are affected by asthma.
Dementia/Alzheimer's
It is a monthly gathering where persons with dementia and / or their family and friends can be together in a safe, welcoming environment, in the company of other Carers, volunteers and health care professionals, for the purpose of emotional support, education and social interaction.
http://www.alzheimercafe.co.uk/
Cancer Patients
Financial Resources for Cancer Patients
http://www.cancer.net/navigating-cancer-care/financial-considerations/financial-resources
Assistance Speaking to Your Doctor about Treatment
https://www.nccn.org/patients/
Looking Good with Cancer: Tips for Looking Your Best
https://www.retailmenot.com/blog/tips-for-looking-your-best-while-dealing-with-cancer.html
Online Communities For Cancer Patients
http://www.acor.org/
Legal Resources for Cancer Patients
https://www.justgreatlawyers.com/legal-resources-for-cancer-patients
Local Services
Healthwatch Staffordshire – Healthwatch Staffordshire is the independent consumer champion for health and social care in your local area, delivered by Engaging Communities Staffordshire. Our job is to champion for the consumer interests of those using health and social care services across the country , and give local people an opportunity to speak our about their concerns and health care priorities. We can also signpost you to local services and give you information on what is available.
http://healthwatchstaffordshire.co.uk/
Brighter Futures – The Safe and Well project is another one mentioned by the CCG. It aims to support people living with complex needs in Tamworth.
The Safe and Well Scheme will support people who are:
Living alone or as a couple
At risk of losing their home
Finding tasks around the home difficult to manage
Struggling to make or attend appointments with GP's, Dentists, or the Hospital or who are overly reliant on emergency type services
Need help to sort out bills and debts and what benefits they maybe entitled to
Feeling lonely, depressed or isolated
http://www.brighter-futures.org.uk/
Staffordshire Care Farming –
WELLIES Grow It, cook it, eat it and WELLIES 4 Work
Tamworth Borough Council
Community Together CIC – Projects include Community Cafe drop in sessions, job clubs, health and wellbeing activities, youth provision and the new community hub offering advice and activities. Projects mentioned by the CCG include Cooking Healthy with a Budget and Positive Steps for Change
http://www.communitytogethercic.org.uk/
CRUSE – Bereavement Services mentioned by the CCG. Grief is a natural process, but it can be devastating. For those who need help, Cruse offers free confidential support for adults and children, and this can be by telephone, email or face-t0-face.
Volunteering for All – Support Staffordshire project mentioned by CCG. Funded through Locality Commissioning, the project aims to promote and support a gentle and relaxed approach to encourage people with additional support needs to access and become involved in volunteering. Volunteering For All believes that everyone has something to offer and they embrace diversity. Our aim is to help reduce social isolation, raise aspiration, build confidence and self-esteem, and enable supported volunteers to become actively involved within the community.
Alzheimer's Society
Dementia Support Service
http://www.ageuk.org.uk/health-wellbeing/conditions-illnesses/dementia/help-and-support/
Dementia Friends

https://www.dementiafriends.org.uk/WEBArticle?page=what-is-a-friend#.WBHMgNIrLcs
Patient Advice and Liaison Services (PALS) – works in  partnership with patients and staff to help improve service and patients
http://www.nhs.uk/chq/Pages/1082.aspx?CategoryID=68
Age UK South Staffordshire – Dementia care, care and help at home, services based around well being and prevention and information and advice. Services aimed at people 50+
http://www.ageuk.org.uk/southstaffs/
Samaritans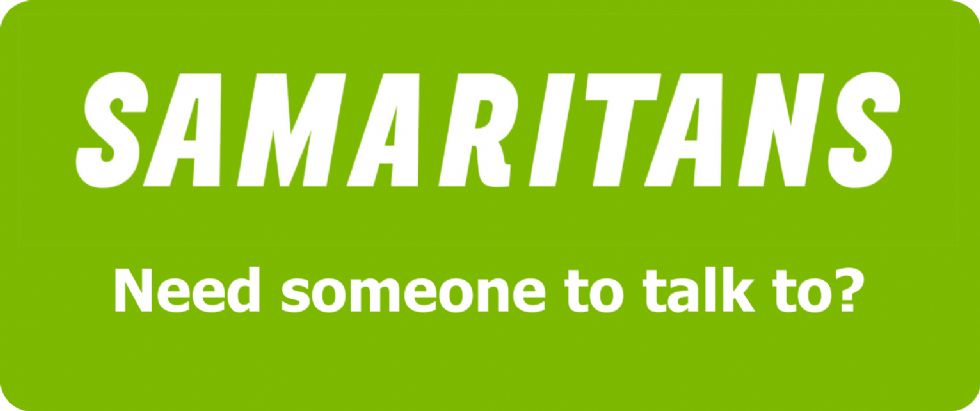 http://www.samaritans.org/branches/samaritans-tamworth
Staffordshire SEND Family Partnership (Staffs County Council) – for parents and carers of children and young people aged 0-25, with special educational needs and disabilities (SEND). Offer information, advice and support about education , health and social care issues.
https://www.staffordshire.gov.uk/education/welfareservice/SpecialEducationalNeeds/spps/home.aspx
Staffordshire Fire Service – free home check
http://www.staffordshirefire.gov.uk/

Wellbeing Matters – Psychological therapies service, aged 16+ living in Tamworth, Lichfield, or Burntwood. Self refer or via GP
http://www.mentalhealthmatters.com/service/south-east-staffordshire-psychological-service/
St Giles Hospice

http://www.stgileshospice.com/
Tamworth Citizens Advice Bureau
http://www.brancab.org.uk/tamworth_citizens_advice_bureau.html
Creative Choices – a not-for-profit organisation who provide services for people with a disability in our local community.
https://www.supportstaffordshire.org.uk/organisation-directory/creative-choices-cic
Positive Paths 4 Parents – a new charity for people in/close to Tamworth. They plan on running courses/groups for vulnerable families.
https://www.facebook.com/paths4parents/
Open Clinic 
OpenClinic is a free, confidential and inclusive sexual health service in Shropshire, Telford & Wrekin and now South Staffordshire.